Katherine Baird
Associate Builder
As an Associate on AI Fund's building team, Katherine specializes in validating business ideas and collaborating with our Founders-in-Residences to stand up new companies. 
Trained in neuroscience, Katherine is passionate about the possibilities of artificial intelligence. She's worked with founders building different startups and AI projects including using enterprise NLP apps, optimizing logistics for transportation, and AI-powered discovery for new medicines and advanced materials. Her expertise includes problem validation, market analysis, pricing strategy, go-to-market strategy, and UX development.
"A successful founder has a vision not only for the tech, but also how to make it essential in the lives of its users."
"Founders find success when they have the combination of both of these," continues Katherine. "It's about having the vision for what the tech will do while keeping your eye on the market and understanding how your product will fit into your customers' lives or maybe change their lives altogether."
Prior to joining AI Fund, Katherine led company building strategy at 11.2 Ventures, where she served as Venture Strategy Director and Entrepreneur-In-Residence for AI & Life Markets Innovation. 
A long-time intrapreneur, Katherine got her start building things in her first job out of college, where as an executive assistant at EWG, she saw an opportunity to create a research program to investigate environmental carcinogens. "I have this startup gene from my dad that I can't not create," she says. "So, a few months into the job, the 'gene' kicked in."
After securing a large grant, she hired staff and hosted a major conference with the National Institute of Environmental Health Sciences (the environmental branch of the NIH), which resulted in their research being accepted into the NIH's official risk assessment methodology for new chemicals. 
Outside of work, she enjoys skiing, intense workouts, cooking, and traveling with friends.  
She holds an MBA from Northwestern University's Kellogg School of Management and a bachelor's in neuroscience from the University of Virginia. 
INSIGHTS
PUBLICATIONS AND PRESS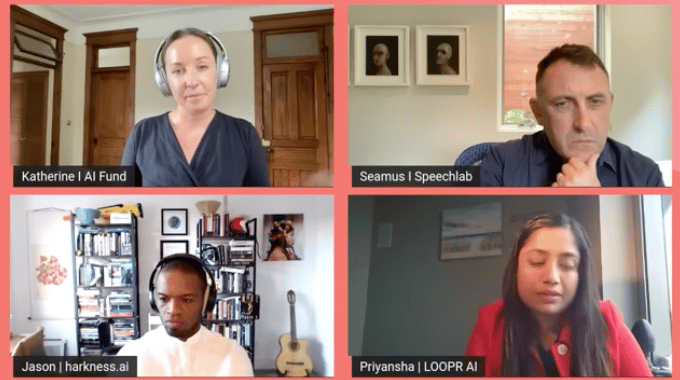 Founding an AI Startup: Dos & Don'ts of Building a Company
Tactical insights and stories from seasoned founders about building their own companies....
Read more...
LET'S WORK TOGETHER
Ready to build something great?