The ongoing Covid-19 pandemic has changed the workplace in many ways, ranging from the proliferation of remote work, to the movement of people leaving their jobs in the Great Resignation or moving to a lower cost of living area. 
At AI Fund, my team and I have built the early teams for numerous startups as well as acting as their first HR person while they begin to grow. In this capacity, I have a front-row seat to the changes the pandemic is wreaking on the professional landscape. 
At the BIPO Global Payroll Summit 2021 in Shanghai, I shared these HR trends we are observing and how smart companies can stay ahead of the curve.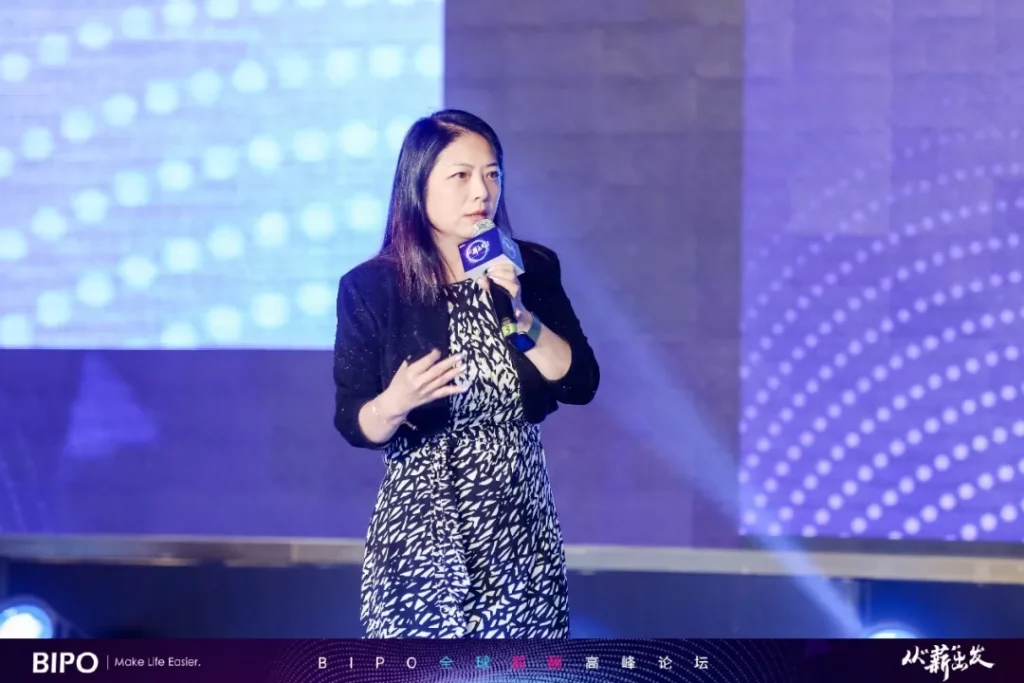 1. Rise of white collar fractional workforce
As professionals reevaluate their priorities in life, more and more are seeking a better work/life balance. They want the freedom to work when they want to and where they want to and in some cases, not be tied to one employer anymore. 
Enter the fractional workforce. 
In this model, executives can offer their skills as a service to multiple parties at once, or over a set period of time. In other words, it's SaaS for people, or as I'm calling it—Executive-as-a- Service (EaaS). 
Some fractional executives work with multiple companies at once, spreading their hours out over days or weeks. Others focus on one company at a time, often spending a fixed number of days per week with their client, either remotely or on-site. The fractional employee may be self-employed or work with an agency that specializes in offering fractional services to a particular industry.
Used well, this model can be a win-win for both sides. I predict EaaS will significantly grow in popularity over the next five years. 
Retaining fractional executives brings valuable experience and leadership to companies that would otherwise find these attributes too expensive for a startup. Companies can gain access to a bigger pool of candidates and both sides benefit from the "try-before-you-buy" arrangement. On the candidate side, leaders can scale their impact across several organizations without burning out as well as hone in on the company they feel most passionate about, the team they work with best, etc.
Case study: Executive as a Service in action for startups
We created a Founder in Residence (FIR) program in our venture studio where we, as a minor co-founder, will work in conjunction with the FIR to support them during this 0 to 1 phase of validating and prototyping to solve a business issue using AI. The FIR will lead the project to specific milestones during that time and if there's mutual agreement to continue the project after the three-month FIR period, we will stand up a brand new company and invite the FIR to join us as part of the founding team with co-founder equity.
Using the FIR Program, we have built several promising companies in our portfolio. We have provided pre-seed investments to these companies, helmed by ultra-talented product and business leaders we were able to hire using the EaaS model. In this model, we are able to quickly discover which ideas stand up to rigorous validation and which don't without spending a significant amount of money or time.   
2. Talent will continue to be difficult to recruit and retain for the foreseeable future
If you've been having trouble hiring people recently, you're not alone. A few insights on that US talent market, based on the latest market research:  
Record-high job search volume continues to climb, soaring 75% year over year.

Highest demand roles (newly opened searches)

Services: +224% YoY 

HR: +138%

Investment Professionals: +128%

Product: +117%

Marketing: +104%

Tech talent search continues to be an industry in high demand with an increase of 89% YoY

Compensation is racing up, with 15 – 20% YoY growth

Searches are taking 20% longer quarter over quarter
Companies have historically had most of the power in the employer-employee or hirer-hiree relationships. But that has shifted to the candidates in today's tight talent market. Most good candidates are getting showered with multiple offers and using them as leverage. Further complicating the labor market is that so many people have already changed jobs during the pandemic—as part of the Great Resignation or not—that the pool of candidates is getting depleted. People don't want to make another job switch so soon.   
What it all comes down to, is hiring new employees is hard right now, making employee engagement and retention all the more critical as turnover is costly.
3. Workers are putting a premium on healthy company cultures
People are leaving their jobs in droves during the "Great Resignation." A recent PricewaterhouseCoopers survey found 65% of employees are looking for a new job and 88% of executives said their company is experiencing higher than usual turnover. Given these facts, how can companies both retain their employees and entice new candidates to join their teams?
Now more than ever, it's critically important for companies to lean into building healthy cultures. This includes concrete things like compensation but also softer things like flexibility in work hours, opportunities to work on new projects, practicing our corporate values in our daily behavior over video calls and providing our employees flexibility in their work hours. 
Pay your people well
You don't need to be the market leader in salaries, but make sure you're paying market rates. Turnover is really expensive, with costs ranging from 50% to 200% of the employee's salary (Gallup). Seen through this lens, paying your existing employees well is a cost-saving measure that saves employers money in the long run, not to mention the cost to poor morale because of so many people resigning.
Part of paying people well includes a compensation philosophy based on the skills the employee brings and the value they create. It's about supply and demand. De-coupling compensation from geographic location allows you to attract talent from anywhere in the world and helps retain existing employees—especially if they move to new locations. 
Help your people grow
Your team members may not want to leave, but feel like they need to in order to advance in their careers. Note, career growth here includes both promotions as well as opportunities to learn new skills. Upskilling your employees is a win-win situation for all. You decrease turnover, improve morale, retain knowledge of existing employees and hopefully increase employee loyalty.
Ask your team about their career goals and help them get there. Even if it means they may eventually leave your company, it's better to part on good terms. They may even refer candidates to you later on. 
Don't burn your employees out 
During the pandemic, separation between work and life got really fuzzy. People found themselves working ALL OF THE TIME. Recent research shows employees are more burned out now than ever before. While workplace burnout rates are higher among women, the overall exhaustion level is about 61%. Burned out workers aren't going to perform at their best and they are more likely to look for a new job. 
Protect your employees from burnout. Make your PTO packages competitive—and encourage people to use their time off. This last point is critical. It's not enough to have top-notch benefits on paper. If the culture glorifies overtime and grinding all the time, then employees will be afraid to take their PTO and will burn out or leave. 
This concept also extends to expectations around employee availability. Are employees expected to always be "on?" Is the culture that all Slack messages need responses immediately? Are late-night or weekend emails the norm for your team? Since people appear to be online more often than not, it's important to show your appreciation for people who work overtime and on weekends and don't expect this to be the norm.  
Case study: How we built a positive culture
At AI Fund, we thought long and hard about how to build a cohesive culture. From small things like surprise gifts delivered to employees' homes to a carefully considered philosophy on how to work without burning out. 
Here is some of what we have done to build an effective culture that employees want to be a part of: 
Went remote-first once the pandemic seemed to be in better control and now our team boasts members all over North and South America. This helps us hire the best people possible, and not just the ones who live near Palo Alto. 

Flexible working hours. Our team is spread across several time zones and many of our employees have small children and/or caretaking responsibilities for older relatives. Instead of mandating rigid working hours, we offer team members a lot of flexibility in when they do their work.

Skip-level meetings and using

Donut

to coordinate random peer 1:1 meetings twice a month. These informal meetings help replace the casual interactions of an office and keep us connected, especially across teams. 

Semi-annual face-to-face meetings as a team. Most recently, we brought the whole team together to our Silicon Valley headquarters and spent a few days together brainstorming plans for next year and having fun together with activities like wine tastings and team dinners at our founder—

Andrew Ng's

house. 

Clearly articulated company values for how we operate. These values aren't just words on a wall, we put them into practice by incorporating them into our annual performance evaluation cycle. We also recognize the employees who live them out with quarterly recognition.

Building camaraderie together with shared experiences, even though we are spread out. For example, for National Boba Day, everyone got a boba drink of their choice delivered to their homes. 
As a result of these culture building blocks, we've improved overall employee happiness as measured by our semi-annual engagement survey. Our remote-first policy has made it easier to recruit top talent, irrespective of location, and our productivity as a fund has increased as we make more investments and help build more new companies. Our employees are happier too, as turnover has declined and our employee NPS score has soared many times over from pre-pandemic to present.